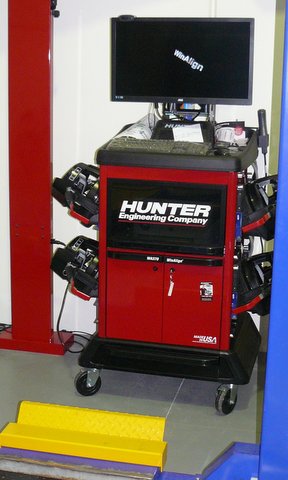 When Should You Get Your Wheels Aligned?
If you find that when your steering is pointing straight forward and the car veers to the right or left, that is an indicator of a necessary wheel alignment. Another indicator is when you find that one tyre is worn more than another.
The thumb rule is that you should get you wheels aligned once every 10,000 kms or 6 months, whichever is earlier.
You should also get your wheels aligned or at least checked by a professional if you have hit something large enough to cause alignment issues.
Note that wheel alignment is not the same as wheel balancing. Many people think that both are the same. Many tyre retailers will tell you that they are the same thing. Wheel balancing is simply adjusting the balance between the tyre and the rim. It is important not to get confused between the two.
Need some advice?
Give us a call on (03) 5941 4999 or come visit us!